Our neighbors have got talent!
Our neighborhood has changed a lot since our humble start 10 years ago.
When you come for a fitting, take some time to walk around... 
-If you come for an early morning fitting, stop by Capella's Boulangerie next door for a coffee and taste their warm croissants. Another of our favorite there is the pistachio Paris-Brest. 
-If you are in a rush during a lunchtime fitting, Popot just past Yueyang Lu is excellent and you can even take away as meals come in convenient glass jars (lemon cake is divine by the way)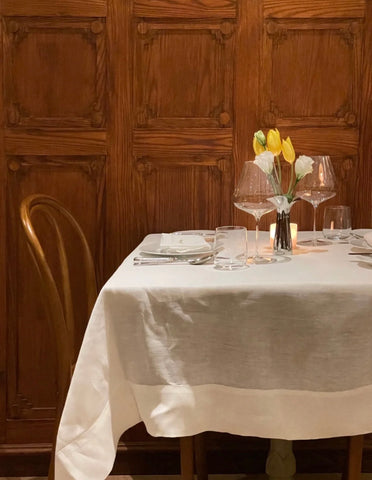 -If you want a lunch break treat, look no further than Brasserie Pierre Gagnaire, it is exquisite, Chef Romain Chapel is a true artist.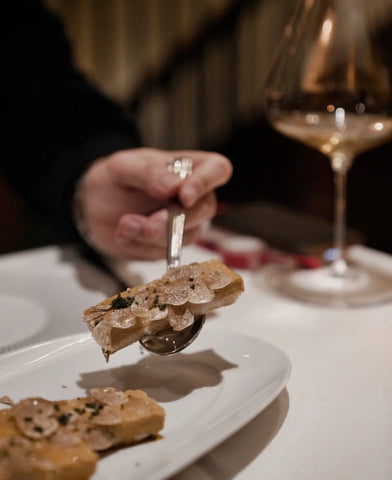 -Feel like a glass of wine and classic French cuisine after a late evening fitting? Newly opened Suzie is the place! Try the Normandy Sole with a glass of Chenin or Chardonnay. There wine list is really something, and Yonex the manager will take you through the walk-in cellar, he is a trained and passionate sommelier. Also take a look at the "by the glass menu" you will find wines you would not usually find by the glass, we tried a sensational 2019 Morey St Denis from Dujac the other day.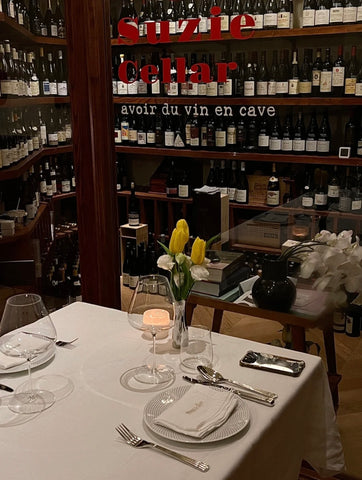 Have a good time gents!